7 features which makes new Gmail awesome
Recently, Google improved Gmail with a brand new look and a crowded new features including Smart Compose, and you can get the latest Gmail right now. While the new extensions are enjoyed, Gmail has a number of oldies but goodies that you may have missed.
Here we are coming with seven such features that make new Gmail awesome as ever.
Mute noisy email threads
Muting group texts are apparently the sole greatest thing about owning an iPhone (or at least texting on an iPhone), and Gmail allows a related ability to benumb noisy email strings. If you don't want to reply in a long group chat, you can use this text muting option for avoiding this pings.
Open the thread, snap the triple-dot button at the top and click Mute. The conversation will be moved to your archive, where it will remain even when more replies arrive.
But the threads won't be deleted as you can always find them in All Mail view of Gmail, which includes the archived messages. You can also unmute the conversation by opening the conversation and clicking the Move to Inbox button at the top of the page.
A classy and annoying-free feature by Gmail!
Send and archive

You can add another send option for all replies and email forwards that archives the conversation with your reply or forward. It's helpful for keeping your inbox orderly. And don't worry, the conversation will pop back up in your inbox if someone replies to it.
To set it up, click the gear icon in the top-right and go to Settings > General > Send & Archive, select Show "Send & Archive" button in reply and then scroll down and beat the Save Changes button.
Now, you'll see a blue Send-and-archive button next to the regular Send button at the bottom of replies and forwards.
Set undo to resurrect the mail

Gmail has done another Whats App in its mailing app/website by bringing undo option for emails.
Gmail has brought an undo option for emails we send and then immediately regret mailing. Whether it was because of a typo or our current emotional state or hit enter just by mistakenly, we want to delete it and undo it.
To clean this mess up, just go to Settings > General > Undo, select the maximum time limit of 30 seconds and then scroll down and hit the Save Changes button. (The other options are 5, 10 and 20 seconds).
After we tap to send, look for the flag that pops up at the bottom of the screen that says "Your message has been sent." We can click Undo to bring it back.
Advanced search
With Google having the back of Gmail, there is no surprise that Gmail allows mighty search functionality. You've likely used the search bar above your inbox to dig up an old email based on a keyword or sender. Not only this, but this search bar can do much more than this.
Snap the little down-arrow button on the right of the search bar to open Gmail's advanced search bar where you can search for date ranges and attachment sizes, by subject line and with other filters.
Preview pane for new look

If you've got a big display screen, then make use of your luxurious screen and use Gmail's preview pane. It makes Gmail look and feel more like Outlook, where you can view and respond to messages without leaving the inbox.
For this, go to Settings > Advanced, click Enable for Preview Pane and then scroll down and beat the Save Changes button. Now, you'll see a distinct button at the top of your inbox that lets you toggle the preview pane on and off and choose to split your inbox horizontally or vertically.
Makes Gmail easy-peezy-japaneesy!
Choose your tabs
Gmail does an excellent work of refining your inbox so the messages you care about go to your inbox while the rest get dismissed to the Social or Promotional tabs.
For this, go to Settings > Inbox > Categories and you can choose which tabs you want at the top. Also, if you simply ignore all tabs other than your Primary inbox, then you can uncheck all but Primary for a smooth, tab-less Gmail experience.
Email attachments via Google Drive
There's a little Drive icon at the bottom of Gmail's compose mail window. It lets you attach files you have stored in Drive or simply send a link.
For Google Drive formats: Docs, Sheets, Slides and so on, your only option is to send a link to the file.
For other file types: PDFs, Word docs, images, you have the option of sending them as an attachment or a Drive link, which lets you share files larger than Gmail's 25MB size limit for attachments.
Now, feel free to attach files from Drive and no more relying on your computer files to send the files.
Now, your email experience will be awesome as ever. Tell us in comments how do you feel about this new Gmail.
Stay tuned for more updates at zo3.tech.
HTC Exodus 1: Blockchain phone specs, price and release date
Smartphone manufacturer HTC is taking a major leap into the cryptocurrency ecosystem. They are stepping into the wider blockchain industry. With HTC U12 and U12+ about to be unveiled in a couple of days, HTC has a lot of surprises for its users in its pocket. On 15th of this month, HTC unveiled a website that showcases the HTC Exodus. And HTC unveiled the Exodus today at web3summit.
Furthermore, there is only one company that has completely succeeded in making a fully blockchain powered device. Swiss company Sirin-Labs unveiled there first phone Finney and HTC is joining the race with Exodus. Finney has a 12-megapixel rear camera with low-light f/1.8 aperture and an 8-megapixel 85-degree wide angle front facing the camera. It is powered by a 3,280mAh battery with fast charging support. Connectivity features include Bluetooth 5.0, NFC and LTE, among others. Specs wise the phone packs pretty much enough but what's worth mentioning is what happens over the internet. The blockchain phone comes with a Qualcomm Snapdragon 845 processor. It has a 6-inch display at 18:9 aspect ratio, 402ppi and 1500:1 contrast ratio. The phone features 128GB built-in storage and 6GB RAM.
The HTC Exodus 1, aka the 'blockchain phone', is nearly ready to enter the wild, with the company has now confirmed the specs of its forthcoming cryptocurrency handset. Check out the TEASER.
Overview

Blockchain phones are the new Virtual Reality. Every smartphone manufacturer is going to add something or the other that gets their hands-on in this domain. Huawei is rumored to be working on a secret Blockchain powered device which will have layers of decentralized apps and much more. Samsung has also created a blockchain network but we have no sources claiming a blockchain phone in the making.
Remember this? Well besides https://t.co/0eRylMVMab, the company also recently registered https://t.co/H8gXaF7OZW and https://t.co/Js1O3gRVqO. The latter isn't live yet, but the former is, and right now it features a Vive logo… https://t.co/LCYZ0wOG6a

— Evan Blass (@evleaks) May 16, 2018
The Taiwanese firm unveiled the World's first native blockchain phone. The tailor-made Android-powered phone will provide support for decentralized applications(DApps). Apps like CryptoKitties, and will feature a secure hardware enclave for users. Now the users will have access to a Universal Cryptocurrency wallet that is native to the device itself.
With over two decades of experience manufacturing the world's leading smartphones and shipping over 100 million phones, they believe they can help reshape the internet with the HTC Exodus.
Working with multiple protocols with the intent of interoperability between blockchains. increasing DApp user base. Bringing a streamlined mobile user experience to the DApp community. Providing more nodes on the path to true decentralization. We want to double and triple the number of nodes of Ethereum and Bitcoin. To have your identity and data on the phone rather in a centralized cloud and open-mindedness towards the collective wisdom of the crowd.
This is what HTC claims the Exodus can stand up to. The performance will be incomparable with any device of any brand as there aren't any competitors in this domain of phones.
Exodus will have Hardware support for Cryptocurrencies

Will support Bitcoin, Litecoin, and Etherum

Advanced security features and claims of virtually "tamper proof"
The phone will be compatible with multiple protocols and will exchange and make use of information vividly. Phil Chen who creates HTC's virtual reality headset Vive is the leader of the Exodus project. HTC is rumored to be working on a VR specific device. HTC has a lot of gaming genre users and this will help them enhance their users' experience. Still, it is good enough to witness a new and revolutionary phone.
The company wants customers to be able to pay for the phone with cryptocurrencies, but we haven't received any distinctive details. "We think that the phone can be an agent in the future for decentralization," said Chen. "We want you to hold your own key [through] a secure management method in our phones." This is official early access release to the EXODUS 1. They are inviting a community of developers and enthusiasts to work with us to keep building security. Join them in rebuilding trust together, one phone at a time. Get your early access now! Go to www.htcexodus.com now!
Genesis Block. Exodus Phone.

This is official early access release to the EXODUS 1. We are inviting a community of developers and enthusiasts to work with us to keep building security. Join us in rebuilding trust together, one phone at a time. Get your early access now! pic.twitter.com/sPcNc7wnzj

— HTC EXODUS (@htcexodus) October 23, 2018
What exactly HTC wants Exodus to do
Chen, who now holds the title of CDO (Chief Decentralized Officers), is the head of the firm's crypto and blockchain related initiatives. "Through the Exodus, we are also excited to be supporting underlying protocols such as Bitcoin, Etherum, Dfinity and more," Chen wrote in a blog post accompanying the announcement. Still, a vast majority of HTC fans want something new and innovative from them in a long time.
He also wrote that "I want to see a world where the end consumers can truly own their data (browsing history, identity, assets, wallets, emails, messaging, etc) without the need for central authorities. There is a lot of work ahead of us, but I believe the mobile hardware layer can contribute significantly to our new decentralized world." With Facebook's Data Leak controversies, HTC might end up taking the lead in the smartphone race with this.
Phil Chen is on stage at Consensus 2018 announcing the HTC Exodus, be sure to tune in to the
Trianon Ballroom livestream https://t.co/4s62UCutzu pic.twitter.com/9dytbIaynV

— HTC EXODUS (@htcexodus) May 15, 2018
I suppose we have to wait for a month or two to get more info on these type of devices. This revolutionary product might change the way we use the internet today. I don't know exactly if I wanna buy one. It'll be fun to use DApps and to hover over the decentralized web tbh. If anything does happen to your device, you can breathe easy, as HTC has imbued the Exodus with a social-themed security protocol that sees users nominate several contacts to hold a piece of a unique security key – and only bringing all of these pieces together will unlock the device.
For the latest tech news and reviews, follow ZO3.tech on Twitter, Facebook or Instagram.
Till next time. Over and Out.
Qualcomm unveils Snapdragon 675 with new Kryo 460 CPU
Qualcomm Technologies, Inc. is continuing to bring together global manufacturers and operators, along with software and hardware technology vendors, to strategize and discuss industry trends and technology developments with their Snapdragon chipsets. Mark your calendars for this 3-day event highlighting 5G, connectivity, AI, IoT and so much more. This year's summit promises to be one of the best ever, featuring wireless leader keynotes, breakout sessions, multiple exhibits and networking events, all showcasing the latest technology, and much more. Qualcomm made a lot of advancements in the last few months. And the tech giant made steady announcements at their 4G/5G Summit at Hong Kong.
In the Keynote, Qualcomm's President Mr. Cristiano Amon talks about how 5G is nearing deployment, with global trials underway and deployments planned in the coming months. He continues about how the next generation of wireless will allow virtually every industry to deliver advanced connectivity and increased intelligence across the rapidly evolving wireless edge. It is essential that the broader ecosystem pursues the wireless and computing technologies that will provide the foundation for the coming transformation. To just have an overview read to it, focus on the key points as per Qualcomm:
Qualcomm optimized the Snapdragon 675 for mainstream use.

The first smartphones using the Snapdragon 675 will ship in Q1 2019.

The Snapdragon 675 is Qualcomm's third mid-range processor announced within the past six months.
Overview
Qualcomm makes one of the finest processors in the industry and as it turns out they also focus on the mid-range consumers. It comes out on the top with the 710 followed by the 670 in the mid-range category. Now that it is history, Qualcomm announced a new processor in the 600 range. The Snapdragon 675 is a really interesting processor but not for all the reasons you are thinking. In terms of where it fits in the overall Qualcomm's mid-range processor, is somewhat between the 670 and the 710. And for a little humor, the Snapdragon 675 has got a slightly worse Adreno 612 GPU in it compared to the 615. The Snapdragon 675 has got the same modem as the 670, the exact DSPs and the image processors, but with a bit of enhancement.
So, why is the Snapdragon 675 so interesting? Well, it is using the 4th Generation Kryo 460 CPU Design. And as per our research and Qualcomm's announcement, no other processor in its lineup uses the 4th Gen CPU. Well, the Kryo core 1st Gen design is found in-house in the Snapdragon 820 and 821. Then the 2nd Gen Kryo which was built with the Cortex technology is found in the Snapdragon 835 and finally, the 3rd Gen is found in Snapdragon 845.
Snapdragon 675 + 4th Gen Kryo Core
Snapdragon 675 is basically a Cortex A76 coupled together with a Cortex A55. This new Architecture built on ARM Cortex offers a 20% overall performance improvement, optimized across 2 performance and 6 efficiency cores. So Qualcomm is using the 4th Gen with this 6+2 configuration. So it still is an Octa-core chipset but with 2 cores dedicated for higher stability and results and 6 for better power efficiency. So, more interestingly,  what this tells us is that the next 800 series will be using the 4th Gen Kryo.
The 675 is not only filled with upgrades. For example, the 675 is constructed with an 11nm process whereas the Snapdragon 670 had a 10nm process. The GPU has been downgraded from an Adreno 615 to an Adreno 612, too. With that said, Qualcomm assured us that the Snapdragon 675 performs considerably better than the Snapdragon 670. With built-in game enhancements, for example, reduce "janks" or stutters by over 90 percent during gameplay.
The Comparison of Snapdragon(s)
So let's look at the rest of the Snapdragon 675 and detail out how it differentiates from the 670 and the 710 chipsets. So as you can see all the 3 processors use the 6+2 setup. The performance core gets a boost with the A76 instead of the A75. When it comes to GPU the 675 lags behind and as it turns out the 710 has got the best GPU. But as per Qualcomm, they have been tweaking it for a better gaming performance. The differences which can only be pointed out when we will receive a device. It supports the LPDDR4X where the X stands for even more power efficient than the standard LPDDR4.
Now that they all showcase the same DSPs across is a good thing. With the 250L, it gets the 480fps HD Slo-Mo that will pump-up any camera. The modem is exactly the same as the rest. It's like Qualcomm didn't even bother making an upgrade to it. Focusing on the important part, the 675 uses Samsung's fabrication process. So, this will be built by the looks of it exclusively on Samsung's fabrication plans.
Snapdragon 675
Snapdragon 670
Snapdragon 710
CPU
2x 2.0GHz Kryo 460 (Cortex-A76)
6x 1.7GHz Kryo 460 (Cortex-A55)
2x 2.0GHz Kryo 360 (Cortex-A75)
6x 1.7GHz Kryo 360 (Cortex-A55)
2x 2.2GHz Kryo 360 (Cortex-A75)
6x 1.7GHz Kryo 360 (Cortex-A55)
GPU
Adreno 612
Adreno 615
Adreno 616
RAM
LPDDR4X @ 1866MHz
LPDDR4X @ 1866MHz
LPDDR4X @ 1886MHz
DSP
Hexagon 685
Hexagon 685
Hexagon 685
ISP
Spectra 250L
25MP single or 16MP dual
48MP snapshots
480fps HD Slo-Mo
Spectra 250
25MP single or 16MP dual
Spectra 250
32MP single or 20MP dual
Modem
X12 LTE
600Mbps down
150Mbps up
X12 LTE
600Mbps down
150Mbps up
X15 LTE
800Mbps down
150Mbps up
Quick Charge
4+
4+
4+
Bluetooth
5.0
5.0
5.0
Process
11nm LPP FinFET
10nm LPP FinFET
10nm LPP FinFET
Qualcomm's Worse is actually Better
So coming back to the GPU here, the 675 boasts an Adreno 612 instead of a 615 or a 616 on its brothers. Qualcomm is actually saying that they have heavily optimized the gaming performance. This does mean that the overall performance will be better as compared to the rest. Qualcomm also suggests that on a list of particular games that they tried, this performs much better. They get 90% less 'JANKS', whatever that means.
It might get a better user experience while gaming. Qualcomm is known to make certain tweaks for a better gaming performance and experience. The list of games does suggest that it focuses on a great diversity of games. This is actually good stuff from Qualcomm. Qualcomm also states that it works closely with both mobile game and game engine developers to improve the gaming UX on Android, though this isn't unexpected given how they've collaborated with game studios such as NetMarble for Snapdragon flagship chip releases in recent years.
Although that the 600 range continues to be very strong with support for 6 cameras, 3 on the front and 3 on the back. So everything from super-res zoom to telephoto capture to specialized Bokeh mode is now available on the 675. So there's a bunch of things that Qualcomm has put into their processors that make them very useful. They did a great deal of work for the mid-range smartphones. Expecting really strong developments from the manufacturers now. That's it for now.
For the latest tech news and reviews, follow ZO3.tech on Twitter, Facebook or Instagram. Till next time, Peace Out.
Best Smartphones under the range of Rs 10000
All of us know that the festive season is coming to India so there is a great demand for smartphones, So all of you may be admiring of buying some new smartphone or replace their old smartphone. These things happen with all smartphone user who always gets bored from old smartphone and thinking of buying new phones. Because in India when the festival comes near about all of us are willing to spend the maximum amount of money. So today I will discuss all a smartphone that comes under a range of  Rs10000.
1.Honor 7A
The company focuses on using cutting-edge technology by using dynamic and innovative thinking. It comes with great gaming and photography enhancing feature that accelerates experience.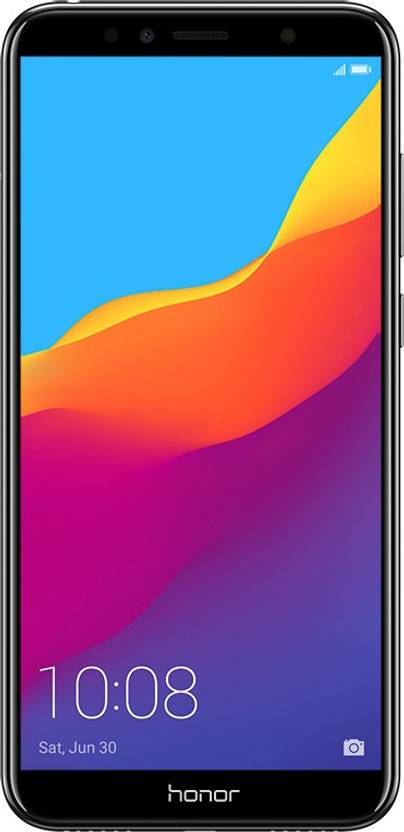 Features-
Comes with good RAM capacity of 3 GB that enhances gaming experience and multitasking.
Storing data is not still a headache, now store anything with a memory capacity of 32 GB that can be Expandable Up to 256 GB.
No need to enlarge the picture or document to see an enlarged view, it comes with a 5.7 inch HD display that is full vision display of ratio 18:9.
Experience the photography with 13+2 MP camera with dual lens technology helps to capture every moment of life. A front camera is 8 MP that bundled with auto-adjustable selfie tone light.
Feature loaded with automatic improving phone efficiency using the data and user behavior and Powered with 8.0 EMUI  and fully based on Android 8.0.
Special feature include-3 finger screenshot, split in one click etc.
Best bought at the price of Rs 8000
2.
Lenovo K8 Note Smartphone
Lenovo is a China-based company who acquires the Motorola from Google. It is famous for a high-speed processor and longer battery life. The phone is also known to be most killer Note ever.
Features-
Enabled with good RAM capacity of 4 GB that enhances browsing experience and smoothly working.
Now store anything with a memory capacity of 64 GB that can be Expandable Up to 256 GB.
Comes with 5.5 inch HD screen that comes with Dolby Atmos support and 2.5 D Curved glass.
Experience dual rear camera of 13MP and the 5MP camera helps to capture every moment of life with DSLR type effect with depthness. Comes with 13 MP front camera with the Low light selfie.
Smooth and responsive can be experienced with 7.1.1 Nougat.
Featured with turbocharging for fast charging of a battery, a great battery capacity of 4000 mah that never stop you from entertaining.
Supports OTG cable so easy access to data anywhere.
Powered with 10 core processor that is octa core of a speed of 2.4 GHz.
Best bought at the price of Rs 9600.
3.
Micromax Bharat 5 Pro
Micromax is India based company and phones follow a strategy of made in India. It focuses on enhancing camera experience and giving a power packed phone by keeping the cost as low as possible.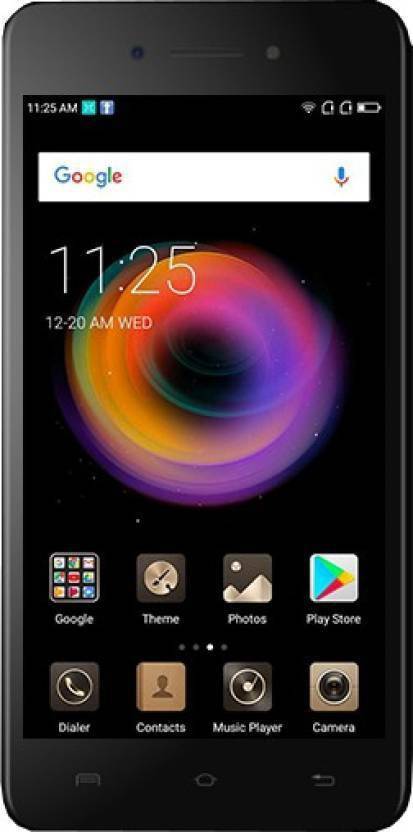 Features-
 RAM capacity of 3 GB that enhances scrolling experience and smooth gaming.
Storing space with a memory is 32 GB that can be Expandable Up to 64 GB.
Complication of remembering password is gone, No need to make think of passwords on this Micromax smartphone as it uses face unlock feature to automatically unlock.
Huge capacity of 5000 mAh battery, will never make you worry about charging your device. A smartphone can remain switch on for 20 days with good standby mode.
It has a distinct feature that, can be used as a power bank for charging any phone with reverse charging feature.
Comes with 5.2 inch HD screen with 2.5D Curved glass, enhancing the sharpness of phone and contrast ratio.
Offers smooth multitasking and fast performance with 3GB ram and 1.3 GHz quad-core processor.
Comes with 13 MP rear camera with feature such as a autofocus and 5P lens technology for a clear and enhancive picture.5MP front camera with 4P lens and a small feature that is age detector, facial expression etc.
Supports OTG, Easy to access data anywhere.
Best bought at the price of 7000.
4.
InFocus Turbo 5s
Infocus is new brand came in the mobile industry and introducing low price feature loaded phone. Most smartphones launched comes with full vision display of 18:9.
Feature-
Storing data became easy and convenient, now store anything with a memory capacity of 32 GB that can be Expandable Up to 64 GB.
Experience the real world with a RAM capacity of 3 GB that enhances the gaming experience and smooth scrolling.
OTG supported smartphone with a body having curved edges, handy to use.
Powered with 1.5 GHz quad-core processor and runs on Android 7.0 Naugot that is quite ok for light users.
Comes with a 5.2 inch HD screen with curved glass producing quality vision.
Bundled with a feature that are Fingerprint, Proximity, Accelerometer sensors.
Massive 4000 mAh battery, never worry of charging your device. A smartphone can remain switch on for 15 days with good standby mode.
Best bought at the price of Rs 7500
Some more phones with the price given below-
Samsung Galaxy J3 Pro-
Best bought at the price of Rs 7500.
Vivo Y71i –
Best bought at the price of Rs 9000.
Redmi 6 (3 GB, 32 GB) 
Best bought at the price of Rs 8000.Only available online
Thank you for reading and for more updates related to tech, visit daily, Hoping that this festive season it will help to choose your first smartphone.